The New Urban Agenda (NUA), adopted at the United Nations (UN) Conference on Housing and Sustainable Urban Development (Habitat III), provides a robust new framework that outlines how cities should be planned, managed, and governed to best promote sustainable urbanization.
An important yet unresolved discussion in the negotiation of the NUA was the question of implementation, and more specifically and urgently, what role UN-HABITAT holds in advancing sustainable urbanization within the UN system. This hot-button issue was pushed off by UN Member States onto an eight-member blue ribbon panel convened by UN Secretary-General Antonio Guterres. In early August the panel came back with their answer: an urgent call for increased support to UN-HABITAT. The panel appealed for more secure and stable funding for the organisation, with an increase in Member State contributions.
Alongside this proposition for increased funding was a call for UN-HABITAT to clarify its organisational priorities. The Panel recommended that the agency focus on two priority areas. One, "a focus on the urban planning, legislation, norms and standards that will best support equitable development priorities, along with environmental sustainability and economic robustness," was a mission that UN-HABITAT was already active in and committed to.
The second suggestion was increased attention to equity, vulnerability, and exclusion in urban development, utilizing the Sustainable Development Goals (SDGs) and the NUA as guiding frameworks. The Panel further expanded on the suggestion that UN-HABITAT should "keep in focus the directive to 'leave no one behind,'" a mandate amply supported by the human rights frameworks endorsed by the UN system.
We at the Youth Advisory Board (YAB) fully support the call for UN-HABITAT to expand its focus on the UN's mission to "leave no one behind." As the body mandated to represent young women and men within UN-HABITAT, we fully support their full and meaningful engagement in all UN-HABITAT's work. We also support children, women, the disabled, indigenous, LGTBI, and other groups that are marginalized within cities and urban areas.
We see that there at least three concrete ways UN-HABITAT currently engages marginalized communities, ways that can be replicated and expanded.
1. Participatory urban planning and governance
The full engagement of marginalized communities in planning and governance is a field that has been worked on (but not fully achieved) for the last 40 years. In 1961, before public participation became a popular term, Jane Jacobs stated: "Cities have the capability of providing something for everybody, only because, and only when, they are created by everybody."
UN-HABITAT has excellent examples of participatory planning and governance. One such project is Block by Block, a partnership between Mojang, the makers of Minecraft (one of the most popular video games in the world), and UN-HABITAT. This project uses Minecraft as a participatory planning and design tool and is a particularly creative and hands-on initiative to involve people, particularly youth, women, and slum dwellers in urban design. Through participatory design workshops, UN-HABITAT and partners bring people together to visualise their ideas in Minecraft and present their creations to city authorities and local government officials. The Minecraft designs are then used as part of the process to implement real public space improvement projects.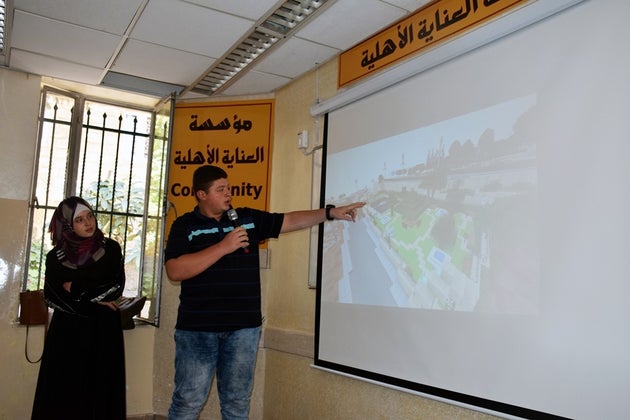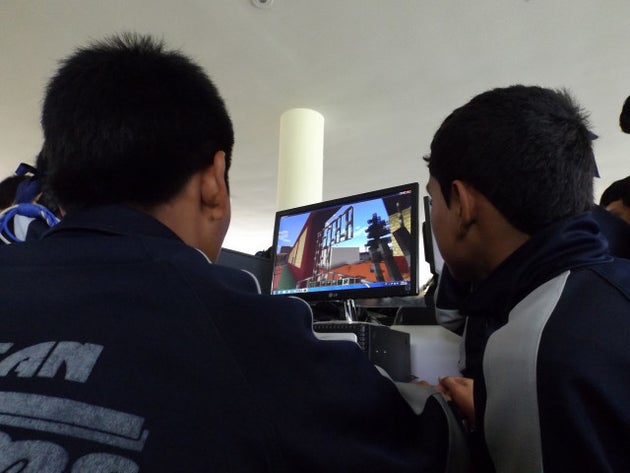 Another key programme which engages youth in governance is the YAB itself. Elected every four years through a global online ballot, the YAB has one woman and one man representing six UN regions. Additionally, there are special advisors for slums and informal settlements, housing, and post-conflict areas. The YAB is a critical voice for youth at the decision making table of UN-HABITAT, influencing the development of programmes, research, and policy. Recently, the YAB released the Berlin Declaration, which outlines the roles and responsibilities of youth in relation to the New Urban Agenda.
UN-HABITAT has partnered with the Global Land Tool Network (GLTN) to address persistent tenure insecurity and high levels of informal settlements that severely impact the livelihoods of today's youth. Youth need land not least for public spaces, shelter, security, employment and entrepreneurship. To address the issue of limited youth inclusion in land reform processes, GLTN and UN-HABITAT developed land tools to strengthen the capacity of countries and communities to implement youth-responsive land reforms. The Youth and Land Responsive Criteria was created to assess land programmes and policies to ensure that youth and land issues are equitably addressed so as to achieve tenure security for all.
3. Conflict and post-conflict
UN-HABITAT has partnered with local governments, youth-led NGOs, and other youth allies to address the needs of youth living in conflict and post-conflict cities. Some programmes developed include the One Stop Youth Resource Centres, which bring together youth with local governments and allies to operationalise safe and generative spaces in cities. The most recent One Stop was established in Mogadishu, Somalia, with new Centres planned for 27 districts of Rwanda, and Juba, South Sudan.
More work is needed to ensure that UN-HABITAT can achieve its "leave no one behind" mandate. The focus of the agency for many years has been one of "build and they shall come"—an agenda which places experts at the forefront of urban development, with little thought to communities, and often without even speaking about people who are most marginalized. Concepts such as planned "urban extensions" and "urban infills" sound weighty but leave out the "people" component of the city. Cities cannot be successful without the goal of full participation of its urban residents; sometimes lofty goal such as this becomes a necessary guiding light when designing programmes, conducting research, and developing policies.
The NUA and the SDGs—especially goal 11 of sustainable cities and communities—provide a critical road-map for UN-HABITAT to take the lead in sustainable urbanization for the UN, but like the contemporary critique of "self-driven" cars, humans need to be at the wheel to assure the safety and sustainability of the community. While UN-HABITAT can and must do more, there is hope in our constant struggle to achieve our vision of cities that "leave no one behind."
This post is hosted on the Huffington Post's Contributor platform. Contr
Post written and presented  by: